As a student leader, you are in a position of responsibility to have a positive impact in the student community, running events and activities, making changes on your course, or providing support to your fellow students.
In our current year, we have the following structure in place
Keisha Alexis – Head Student
Peter Lovell – Head Student
Shaun Bell – Deputy Head Student
Shahed Al Mousselli – Deputy Head Student
Rhianna Gibson – Leader
Rhianna Jackson – Leader
Parose Mohammed – Leader
Kadie-Lee Thorpe – Leader
Neve Kay – Leader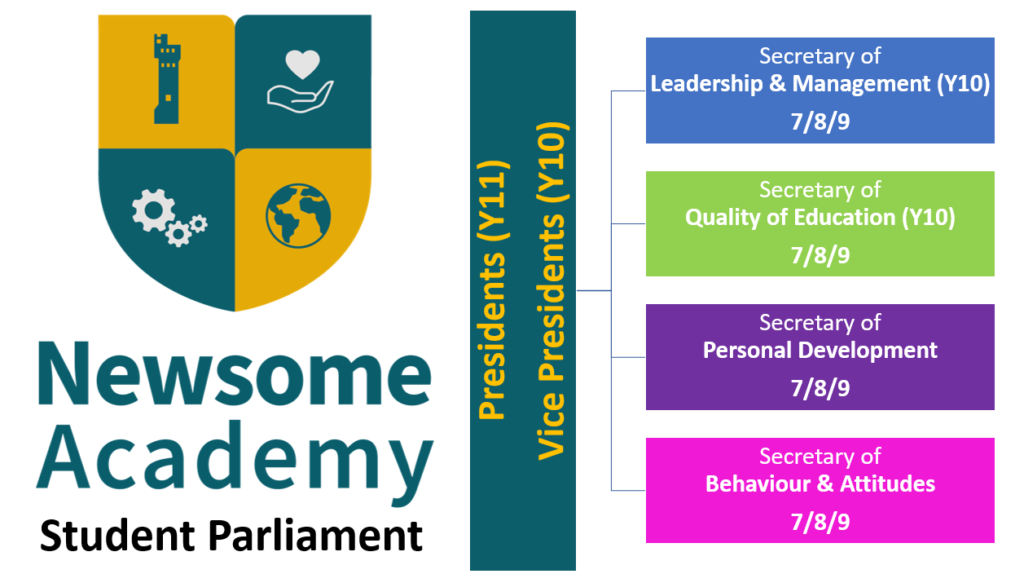 From the Summer of 2023, we will be re-launching the team in the above structure. This will be directly linked to the strategic areas of our Academy development – and give a flavour of the British Parliament.